Narbonne Museum
In collaboration with the Architectural team at Foster + Partners, I designed a range of cast concrete furniture for Narbonne Museum in France.
With in the range of furniture designed for the museum I worked on cast benches, a reception desk, display case's, multimedia desks, a bar, galvanised benches, timber shelves/tables/counter.
The aesthetic of the pieces where inspired by the architecture and by working closely with the manufacturer to determine material thickness, spans and cantilevers.
Pressed
Pressed is an exploration into pressing sheet metal on the hydraulic press, with the aim of creating a range of domestic tools that utilise the affordances of simple bends. The project was developed through the approach of thinking through making.
The hydraulic process culminated in the creation of several utensils, including a bottle opener, cork screw, salad and ice tongs, shoe horn and salad servers.
The continuity of the simple singular bend allowed for a united aesthetic across all utensils.
Finish was also explored in both low and high polish variations.
Video link to making process:
https://vimeo.com/670718505
Snuff Table Light
Snuff is an ambient light, initiated by observing the simple interaction of candle snuffing.
The inspiration behind the light was the process of snuffing out a candle. The aim of the project was to bring domestic lighting to life through a simple and joyful user interaction that is removed from a simple switch.
The aesthetic for the light was inspired by a traditional candle holder, the defining features being the wide, stable round base, more narrow candle stick holder and colour change between the object and the candle itself.
The user interaction was inspired by the satisfying user experience and its linear press.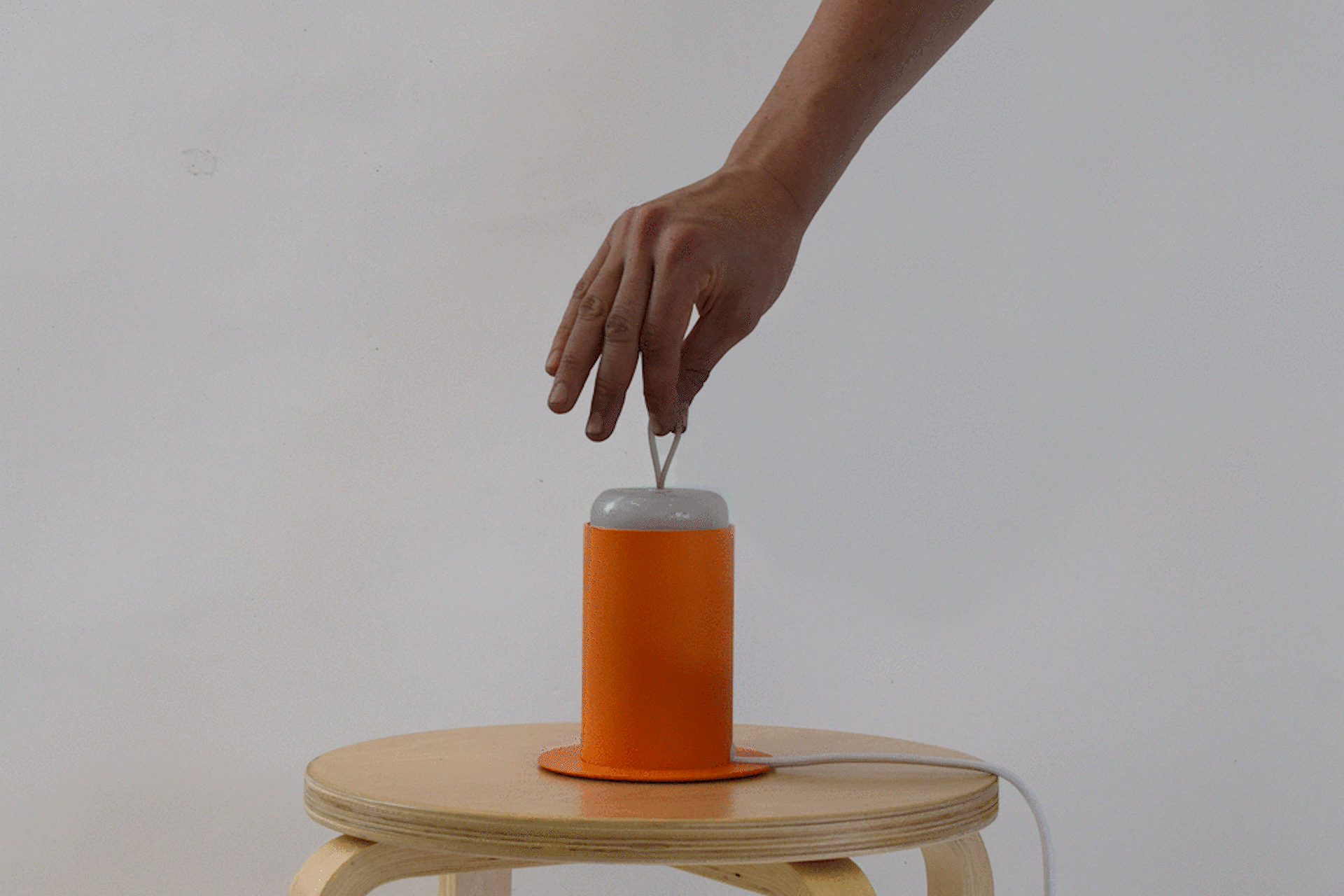 Quick Fix Bracket
Quick Fix Bracket is a 3 way bracket designed to be mass produced using the process of dye casting. The bracket utilises standard dimension timber, which is fixed in place with a screw.
The bracket allows for the timber to be squared, fixed, assembled and disassembled quickly, making it suited to pop up store spaces and exhibitions.
The bracket can be used to construct tables, shelves and become part of a lager installation.
The cast steel bracket could be finished to the clients specification.
Fold Up
Fold up was a live project with ECCO and was developed during my studies at Design Skolen Kolding. The design brief was to investigate baggage that took up less space in its downtime.
The baggage range was inspired by Origami and constructed from laser cut wooden panels and leather.